The importance of CPR recertification
Learning CPR (Cardiopulmonary Resuscitation) is great, but studies show that our memories fade over time. The longer it's been since you learned CPR, the greater the chances that you've forgotten some important parts of you're training. In fact, studies show that we can forget critical lifesaving skills in as many as a few months after training. If you're CPR certified, it's important to keep your skills current.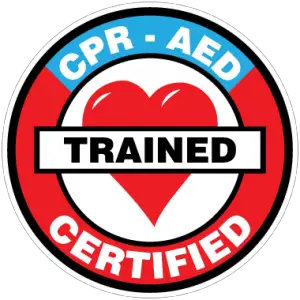 The general rule of thumb is that you should seek CPR Recertification not less than every two years. Those in health or caring professions, such as lifeguards, EMTs or medical professionals might want CPR Recertification even more often. There are lots of good reasons to seek this critical training:
1. Techniques Might Have Changed
Medical professionals constantly look for ways to improve CPR techniques. Best practices can change over time. Even in the last decade, recommended ways to give this lifesaving treatment have changed.
Today, professionals teach you to continue giving CPR until a person with more advanced medical training can take over and assess the situation. Compressions are considered the most important part of treatment, and today, individuals are encouraged to administer compressions even if they don't administer breaths. And today's CPR calls for administering more compressions and fewer breaths than in the past.
For these reasons, it's important to seek CPR Recertification. In your updated course, you learn the latest ways to properly give CPR. You can learn what's changed and how to give treatment in the best possible way.
2. Practice
Taking a CPR Recertification course can increase your confidence in your skills. The more exposure you have to proper techniques, the more comfortable you can be if you find yourself in an emergency situation. With online CPR Recertification, you review your A-B-Cs, or opening and airway, giving breaths, and giving compressions. Some courses teach this acronym as C-A-B, because of the extreme importance of chest compressions. Practice can help you give treatment with more skill and with more confidence.
3. Your Employer Might Require It
It's important to get CPR Recertification if your employer requires it. Even in professions where it's not required, many employers like employees that have this certification. If you're thinking about entering a medical profession, law enforcement, or a field where you frequently work with the public, CPR Recertification can be a great way to jump start your career and stand out from other candidates.
Renewal classes can take less time than original certification. Online options available today allow you complete coursework when it's convenient for you. Video lessons are engaging and allow you to see techniques in action. These online options provide you with a certification of completion to present to your employer.
Our online CPR classes are a great way to refresh your CPR knowledge.