Joining the AHA instructor network
Don't jump into studying before you find out just what you need to join the AHA Instructor network.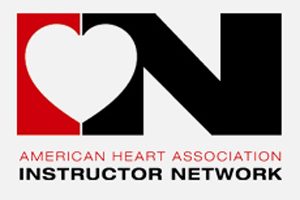 You may be interested in joining the American Heart Association Instructor network if you have already passed your basic life support or advanced life support certification and want to help to increase the number of people holding these valuable certifications.
If you're wondering which AHA course should you become an instructor for, there are various types of American Heart Association instructors as they offer numerous training courses. You may decide to teach basic life support for healthcare providers or perhaps you want to teach bystander CPR.
Whatever your interest you will need to complete the AHA core instructor course. This is mandatory regardless of any previous training or experience you may have unless you have completed a similar course via the American Red Cross.
In some instances you can use your Red Cross qualifications in the AHA network but you would need to investigate further if you fall into this category. Contacting your local AHA center would be the best way to move forward.
What material will you study when you take the American Heart Association instructor course?
The AHA course has been designed to comply with the International Board of Standards for Training, Performance and Instruction (IBSTPI) so you will cover the five competencies they have identified that all trainers in this field need to study. These will include how to plan and prepare a training program, instructional methods, methods of assessment and evaluation etc.
You will also study two AHA specific sections being cultural sensitivity and remediation.
Where can you take the AHA core instructor course?
You can take the course in one of three ways either by attending classroom training, completing your training online or via self study from a CD course. Your local AHA training center is the place that determines how you need to study as some centers will require their AHA instructors to have been trained via classroom based learning. It is best to check the specific requirements at the center you would like to work in. When you pass the course you will receive a certificate of competition and you can earn continuing education credits if you have taken the course online.
What do I do next in order to become an American Heart Association Instructor?
That depends on the type of instructor you wish to become. If you want to be a BLS instructor you will need to have already passed the AHA BLS course. Once you have a valid BLS certification and have passed the core instructor course you can take the BLS instructor course to become an AHA BLS instructor. You will have to become affiliated with a local AHA training center and have your student teaching skills assessed.
If you want to be involved in training medical personnel in advanced skills and technique, you will take the ACLS instructor course and the pediatric life support instructor course if you are interested in this specific area. If you are interested in these advanced courses you must hold already hold an AHA BLS instructor card and be affiliated with your local AHA training center. Before you can pass these courses, you will be monitored teaching a class to see how well you put the theory into practice.
If you want to become a CPR certification instructor you would teach the AHA heart saver course and will need to have completed the core course as well as hold a valid CPR certificate.
What is the first thing I should do if I want to join the American Heart Association Instructor Network?
If you want to join the American Heart Association instructor network, don't jump into studying for any qualification. First make an appointment with your local AHA center to see if they have any openings for new AHA trainers. Then find out what study method they prefer, what type of vacancies they have and then start your study program.