Who can become ACLS certified?
Who Is ACLS Certification For?
ACLS stands for Advanced Cardiovascular Life Support. It is often mixed up with BLS, which stands for Basic Life Support. While there are similarities between the two, Advanced Cardiovascular Life Support makes use of extensive and advanced techniques of providing life support to patients. But before we determine who is qualified to take the ACLS Certification, let us first compare the difference between BLS and ACLS.
Difference between BLS and ACLS
Basic life support (BLS) is the medical care given to patients with life-threatening illnesses or injuries. All medical professionals are trained to provide BLS. Medical professionals are paramedics, nurses, physicians and other medical practitioners who work with and respond to cardiovascular emergencies including those who work in intensive care units. BLS is administered with the absence of any medical equipment.
On the other hand, the Advanced Cardiovascular Life Support makes use of advanced procedures in caring for a patient suffering from life-threatening conditions while also incorporating BLS procedure. Performing intubation, IV insertion, cardiac monitoring, electrocardiogram interpretation, the use of defibrillator and other medical supplies and equipment is what sets ACLS apart from BLS. Medical professionals who have obtained the certification are skilled in advanced life-saving techniques and are licensed to do resuscitation when needed.
Advanced Cardiovascular Life Support techniques and procedures are strictly executed by advanced medical workers simply because these individuals are authorized to handle life-threatening medical conditions such as trauma, acute coronary problems, drug overdose, arrhythmia recognition, cardiac arrest and more. While a BLS-certified medical professional attending a sick patient needs to wait for first responders to arrive before proper and immediate care can be given to a patient, ACLS-certified medical professionals can directly administer rescue and resuscitation procedures.
BLS is the core foundation of Advanced Cardiovascular Life Support. Though all medical practitioners are trained with BLS, not all are ACLS-certified. Thus, ACLS is an essential skill that must be learned.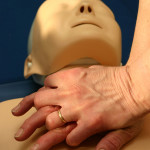 Now that we know the difference and the similarities between the two, we can now identify who needs to take the course and those that uses these techniques in their profession.
Medical professionals who need ACLS certification
Advanced Cardiovascular Life Support Certification can be used by any medical professional. Getting certified will increase a medical professional's ability to save and sustain a patient's life. However, because of the time and the costs involved in getting a certification, only those who need it most should go through the certification process.
The need for medical professionals to get certified depends on their State's requirements and the medical institution where they are currently employed or where they are planning to apply. Most of the medical professionals that apply for ACLS-certification include physicians, licensed nurses and paramedics. Medical professionals that are working in emergency rooms, intensive care units and other critical departments that handle life-threatening situations also take ACLS certification.
If you are not required but still want to undergo ACLS certification, you can still do so. It can be of great help to all medical professionals out there. As long as you have the desire, the time and the energy to go through the certification process, then you can become ACLS-certified.