Introduction to our online CPR course
Welcome to our Online CPR Course course!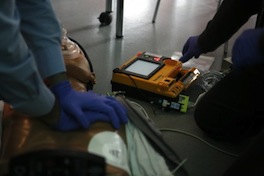 This online course will cover adult, child and infant CPR. This course will not cover other first aid topics (eg: bleeding or choking). If you want to learn more about these please try one of our other online first aid courses.
Please work your way through the course units (remember to mark each one as completed). 
Once you've completed all the units and the quizzes, you will receive a free CPR certificate.
As always, remember to read our medical disclaimer. If you have any questions then please visit our help pages. 
Enjoy the course!